The picture below shows a Brake Bleeder Assistor Kit with Non Return Valve. Thousands of other top quality spares listed on our website at refreshingly low prices.
Brake Bleeding Kit - Very simple, works by attaching the hose onto the bleed nipple and the one-way valve will prevent air and old fluid from being pulled back into the system, so there is no need to repeatedly open and close the bleed nipple.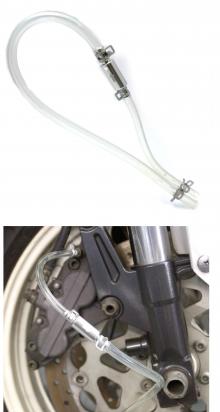 All prices are in (AUD)and include GST at 10% where applicable. GST will be deducted at the checkout for goods supplied to outside Australia.