The picture below shows a Brake Pads Front Left WRP Off-Road Sintered (F4). Thousands of other top quality spares listed on our website at refreshingly low prices.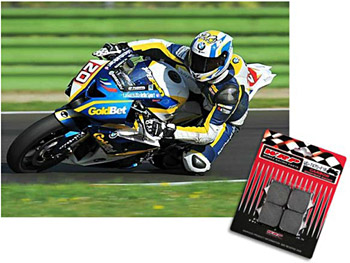 Developed on the race track

WRP know that the only way to make a premium quality product is to test it to the limit.
For over 10 years WRP has partnered with top race teams, and their brakes go through intense testing and development to meet the challenges demanded by MotoGP, Superbike, Supersport racing and more.
With constant testing and feedback from racers the engineers making WRP pads are continuously developing new braking compounds. The result is a pad manufactured to the highest specification with high friction materials for ultimate stopping power on the road.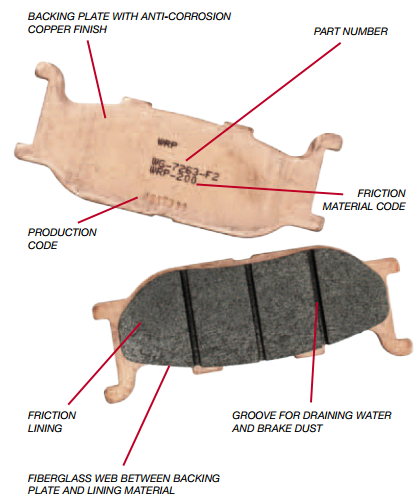 With their racing experience WRP has developed an overwhelming range of braking compounds to master each different application. With these varieties at hand the experts at WRP are able to match each model with the ideal compound, ensuring the absolute best performance for every motorcycle model.
WRP Standard Off Road Sintered Compound
Front and Rear
Formulation for abrasive environment condition without losing its good performance.
Mainly suitable for original equipment stainless steel discs.

All prices are in (AUD)and include GST at 10% where applicable. GST will be deducted at the checkout for goods supplied to outside Australia.