The picture below shows a Swift Connecting Link Press-Fit Spring. Thousands of other top quality spares listed on our website at refreshingly low prices.

Press-fit Link for Swift 520 Heavy Duty Chain
Press-fit links are approximately 80% the strength of a regular link, and require the use of tools (long nose pliers or mole grips) to fit.
Never attempt to hammer a press-fit link on: this may cause damage to the link.
Related Products
Rivet Links
Rivet links are stronger than press-fit links, but do require a special tool to rivet or break.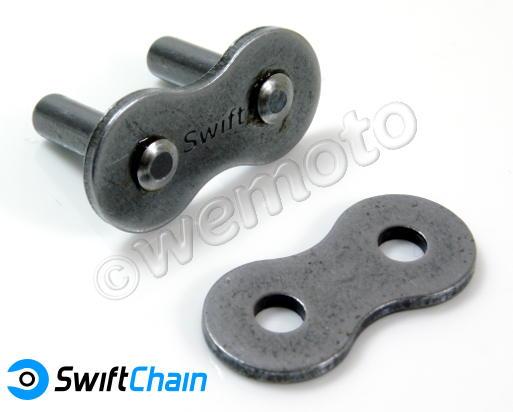 Always ensure the spring on any spring-type link is installed with the open end trailing.

All prices are in (AUD)and include GST at 10% where applicable. GST will be deducted at the checkout for goods supplied to outside Australia.