The picture below shows a Handlebar Grips - Medium / Soft. Thousands of other top quality spares listed on our website at refreshingly low prices.

Get a Grip! WRP Half Waffle Handlebar Grips: Grey
WRP high quality handlebar grips are ergonomically designed with a half-waffle pattern for a secure, non-slip grip. The special base-rubber compound is not only more durable than many other rubber grips on the market - it also absorbs vibration, so reduces fatigue and cramp.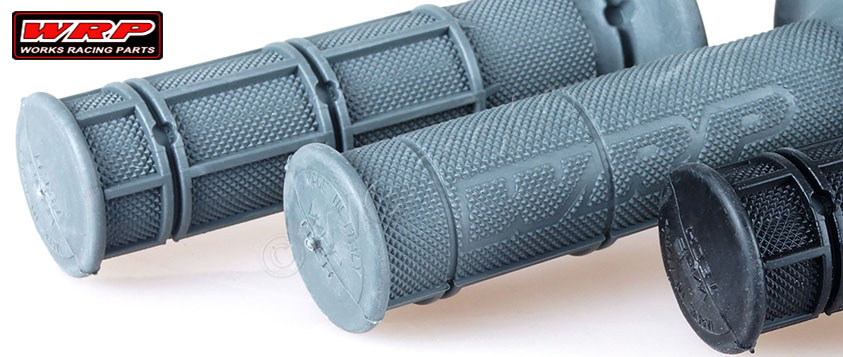 Half Waffle pattern on grey WRP handlebar grips.
About WRP
WRP are an Italian company specialising in the development of on and off-road racing products. Only the finest quality products make it through WRP's intensive development programme with top-line sponsored racers and race teams.
WRP's handlebar grips are used by German team, KTM Sarholz.

All prices are in (AUD)and include GST at 10% where applicable. GST will be deducted at the checkout for goods supplied to outside Australia.